Does Costco Have a Night Shift? (Costco Night Shift Jobs, Pay, Benefits, Hours + More, Updated 2023)
Many people wonder if Costco has a night shift. I did some research and found out that Costco does have a night shift. So if you're a night owl, your Costco might have a position for you!
While most of Costco's night shift positions are at their depots or business center delivery buildings, local warehouse stores have seasonal night shift jobs.
What night shift jobs does Costco hire for?
Costco has a variety of night shift jobs available, including stockers, AM/PM merchandisers, front-end assistants, maintenance assistants, forklift drivers, Class A truck drivers, loss prevention agents, bakery wrappers, and sanitation employees. The working hours for these positions vary depending on the store's needs but typically start in the evening and end in the early morning. Night shift employees at Costco usually work four to five nights per week.
Front End Assistant
A Front End Assistant packs member orders into boxes and transfers items to a separate cart for cashiers. They also help keep the store clean and tidy, retrieve shopping carts, restock shelves, and run for items as directed. This position is typically part-time, with a starting wage of $17.50 an hour.
Loss Prevention Agent
Costo hires Loss Prevention Agents on a full-time and part-time basis with a salary that starts at $18 an hour for entry-level employees. The position's job duties include:
Protect company assets from internal and external theft.

Report any potential safety or security risks that you see.

Investigate, detains suspects, complete reports, cooperate with local law enforcement, and testify in court if necessary.
Bakery Wrapper/Sanitation
Costco's Bakery Wrapper/Sanitation night shift employees have a starting pay of $19.50 an hour and typically work part-time. Job duties include assisting members, wrapping baked products, preparing food to quality standards, maintaining cleanliness and sanitation standards, and working in alternate departments as needed.
Maintenance Assistant
A Maintenance Assistant at Costco earns a starting wage of $19.50 and generally works part-time. The job entails cleaning different warehouse areas, helping members, constructing and maintaining equipment in good condition, making sure hazardous materials are disposed of properly, and occasionally working in other departments.
Fort Lift Driver
Fork Lift Drivers at Costco earn $18.50 to $21.50 per hour and typically work part-time. The responsibilities of the job include:
Transporting packages and materials around the store.

Operating a forklift safely.

Ensure materials and products are always in the right place to achieve maximum efficiency.
Class A Truck Driver
Costco's Class A Truck Drivers earn $27.35 to $30.10, work full time, and have a competitive benefits package. The job duties of a Costco truck driver include:
Operate a tractor/trailer from the depot to warehouses and other depots within a 100 air-mile radius.

Return trailers to the depot that are empty, contain pallets, or are vendor loads.

Complete the Driver's Vehicle Inspection Report at the start of the shift.

Move, stage, and position trailers in the depot yard.

Hook up and unhook trailers to tractors.

Assist depot/warehouse employees load and unload, as necessary.
AM/PM Merchandiser
The AM/PM Merchandiser is a part-time or full-time position with working hours in the early morning (AM) or night shift (PM). Merchandisers, who are also called stock associates, earn $17.50 an hour to start and receive benefits, including 401k matching and health insurance. Job duties include:
Stock and align products

Collect and return stray items.

Wrap, tie, and tag pallets.

Ensure correct product signage

Check product expiration dates

Setup display models

Maintain cleanliness of sales floor area

Assist members
Suppose you want to move up in the company or snag a full-time position. In that case, AM merchandising is a better shift to get noticed by management than PM merchandising.
Customer Service Representatives
Costco's customer service representatives are paid an average of $19 per hour and work on a part-time or full-time basis. Job duties include:
Help customers with inquiries and orders
Answer member questions about products or services
How much is Costco's night shift pay?
Costco pays night shift employees $17.50 to $30.10 per hour, depending on the position. 
The pay for working a night shift is higher than their daytime pay since they offer a premium for working at night. The exact amount of the premium varies depending on the location, but it is typically around 10%. 
Besides hourly pay, Costco workers are eligible for benefits like:
Health insurance

Dental insurance

Vision insurance

Disability insurance (Short-term and long-term care)

Life insurance

401(k) plus matching

Flexible spending account (FSA)

Employee assistance program (EAP)

Flexible schedule

Paid time off

Four Free Costco memberships with 2% cash back annually
What position at Costco pays the most? 
The position that pays the most at a Costco warehouse club is the manager position. The average salary for a Costco manager is $120,000 per year and most of them began their careers at Costco as an hourly employee
How many hours do employees have to work at Costco to get benefits?
To receive benefits at Costco, full-time and part-time employees must work a minimum of 24 hours per week and have worked for the company for 180 days. Seasonal employees do not receive benefits.
Does Costco Wholesale have opportunities for night stockers? 
Costco Wholesale employs night stockers at some local warehouses during the holiday seasons. Night stockers are responsible for stocking the shelves and keeping the store organized during the overnight shift. A night stocker typically works from 10 pm to 6 am and may be required to work on weekends. Night stockers must be able to lift heavy boxes and be comfortable working in a fast-paced environment.
Costco night shift hours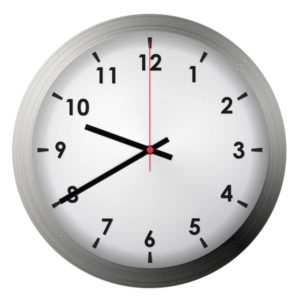 Costco night shift working hours vary based on the job, location, and the company's needs. Night shift jobs at the company's depots and business center delivery buildings have traditional night shift working hours from 10 pm to 6 am. In contrast, night shifts working hours at warehouse clubs are typically 4:00 am to 12 pm or 3 pm to 11 pm. When the store is closed, the employees restock shelves, clean the store, and do other necessary tasks. 
During the holiday seasons, some Costco stores have extra shifts from 10 pm to 6 am or 2 am to 10 am.
How long is a Costco shift?
Costco shifts for full-time employees typically last for 8 hours, including breaks. In an eight-hour shift, employees will take two paid 15-minute breaks plus a 30-minute unpaid lunch break. Employees who work ten hours or longer are entitled to an extra paid 15-minute break. Full-time employees are guaranteed 40 hours of work per week.
Part-time employees work 5-8 hours per day, are scheduled for a minimum of 25 hours per week, and receive a paid 15-minute break every two hours.
How to apply for a Costco night shift job (Costco Career Center)
Are you interested in working the night shift at Costco? If so, you can easily apply online via the Costco Career site. On the career site, click "Apply Now" and enter your city and state or your zip code to find available positions in your area. 
After you have found a job you like:
Start the application process by clicking on the job's "Apply Now" button.

Create your profile, add your education and employment information, and double-check you entered your details correctly.

Submit your application and wait to be contacted by email to schedule an interview.
What are Costco's closing shift hours?
Costco's closing shift working hours are generally from 1 pm to 9:30 pm, although employees sometimes have to stay a bit later.
Does Costco hire for weekends only?
No, Costco does not hire for weekends only. They are open seven days a week, and hiring is based on business needs.
Frequently asked questions and answers about Costco's night shift
People often have specific questions about Costco's night shift. Here are the answers to some of the most frequently asked questions.
How many shifts does Costco have? 
Depending on whether it is a depot or a warehouse club, Costco has up to three shifts: morning, afternoon, and night.
What is an overnight shift schedule?
The overnight shift is also called the third shift, midnight shift, or graveyard shift. Overnight shifts typically last seven to eight hours, although some can be as long as twelve hours. Most night shifts begin between 10 pm to12 am and end at 6 am to 8 am.
Is the overnight shift worth it?
If money is paramount and the overnight shift pays more, it may be worth messing up your internal clock a bit to boost your paycheck. On the other hand, if you value your social life and sleep, the day shift may be the better choice.
How to get more hours at Costco
If you want to get more hours at Costco, you'll need to talk to your manager. You can ask for more hours when they are hiring additional staff, or you can ask for a transfer to another department that may have more hours available. You may also be able to pick up extra shifts when other employees can't work because they called out or need time off.
For part-time employees, the easiest way to get more hours is to apply for a full-time position. This will give you an instant boost in hours.
What are Costco's morning shift hours?
The morning shift at Costco typically runs from 6 am to 2 pm. This shift allows employees to get an early start on their day, and it also allows them to avoid the afternoon rush.
Can Costco force an employee to take a different shift? 
Yes, Costco can force an employee to take a different shift if it is necessary for business purposes. For example, suppose another employee is sick or there is a staff shortage. In that case, Costco can assign an employee to a different shift.
How good is Costco's employee health insurance?
Costco's employee health insurance is excellent. The employee health care plan covers a wide range of services, including general medical, hearing aids, and mental health care. The benefits extend to the whole family, including spouses, domestic partners, and children.
Employees are eligible for health benefits after working for the company for 180 days. 
How much does Costco 401k match?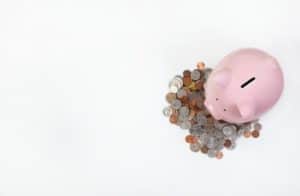 Costco Wholesale Employees' 401k plan matches 50% of the amount the employee contributes, with a maximum employer contribution of $500 per year.
Can a Costco retailer move to a corporate job?
Yes, a Costco retailer can move to a corporate job. The company prides itself on offering many opportunities for employees to advance their careers. In fact, the typical Costco warehouse manager started their career collecting shopping carts in the parking lot.
Does Costco give employee discounts? 
Although Costco doesn't offer discounts on in-store items, employees receive four free memberships. The free memberships include one Executive level membership and three standard memberships with a total value of $300 per year.
Who owns Costco Wholesale Corporation? 
Costco Wholesale Corporation is a publicly-traded retail company, with shareholders owning stakes in the business. The company's board of directors is responsible for overseeing management and making decisions on behalf of shareholders. Costco is headquartered in Issaquah, Washington, has $152 billion in annual revenue, operates 804 stores, and has stores in the USA plus ten other countries.
How is Costco different from other retailers? 
The primary way that Costco is different from other retailers is that to shop at Costco, customers must first purchase a membership card. By making its profits by selling memberships instead of products, the company keeps the cost of the items it sells low. This profit model attracts more members who are looking for great prices.
Conclusion
The answer to "does Costco have a night shift" is yes, they do! While most of Costco's night shift jobs are at their depots and business delivery buildings, local warehouse stores also have seasonal night shift positions. Costco offers night shift workers competitive pay, benefits, and a great work environment. It's a great place to work!